On March 30th, 2007, Diane & I purchased Deja Vu, a 33' 1973, Camper Nicholson sloop from Don & Muriel Bugala. She has crossed the Atlantic and sailed extensively throughout the Caribbean. Don & Muriel bought her in 1976 and she was their home for 30 winters. I hope we can be as lucky.

Simply scroll down or use your arrow keys to view more photos.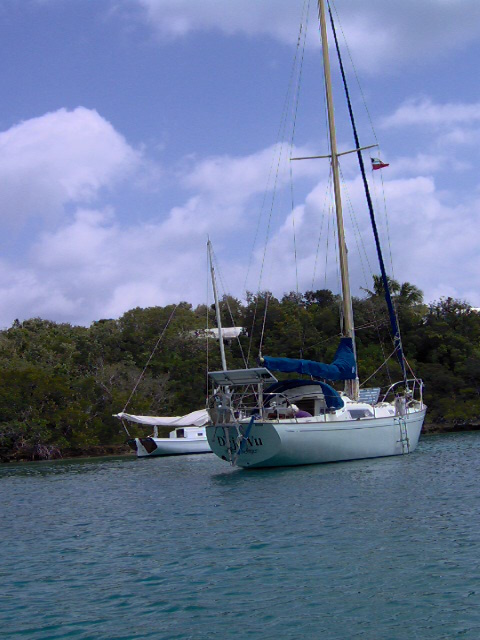 Deja Vu on March 30th, the day we bought her.
.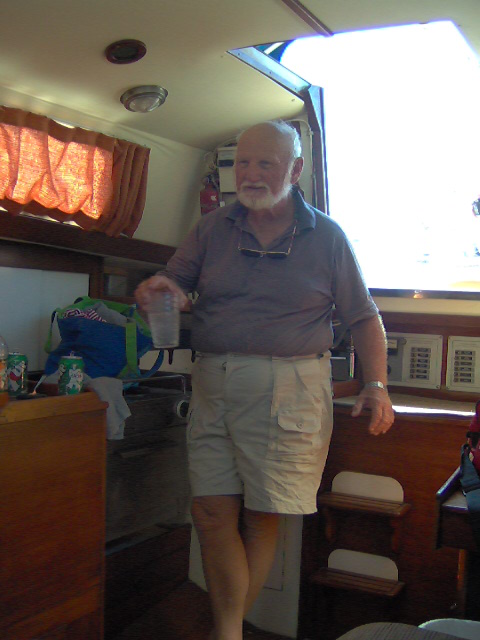 Don toasting the closing of our purchase.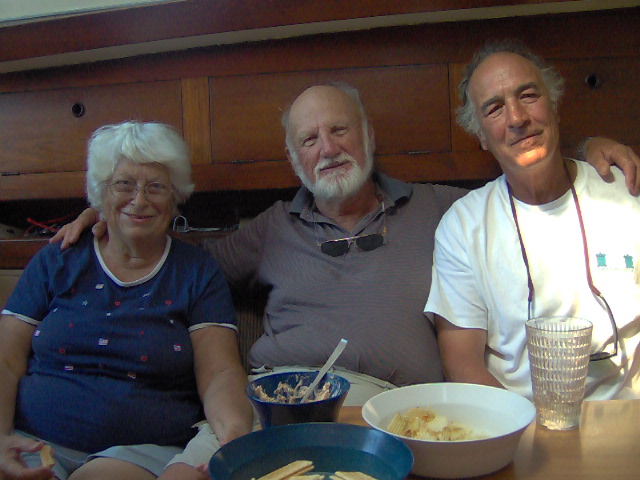 Another toast (or 2)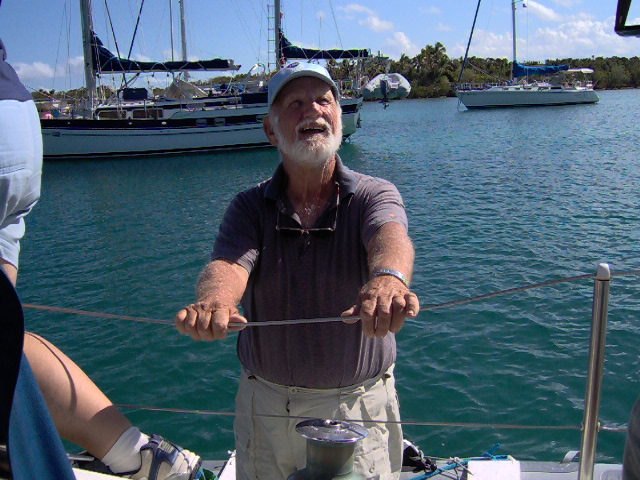 Don says goodbye.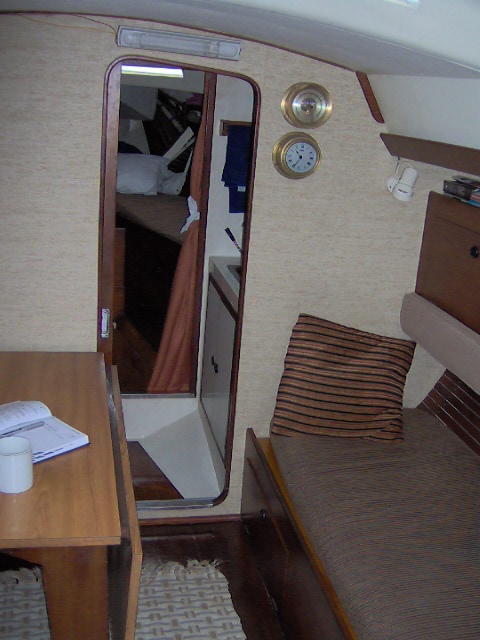 Our new home.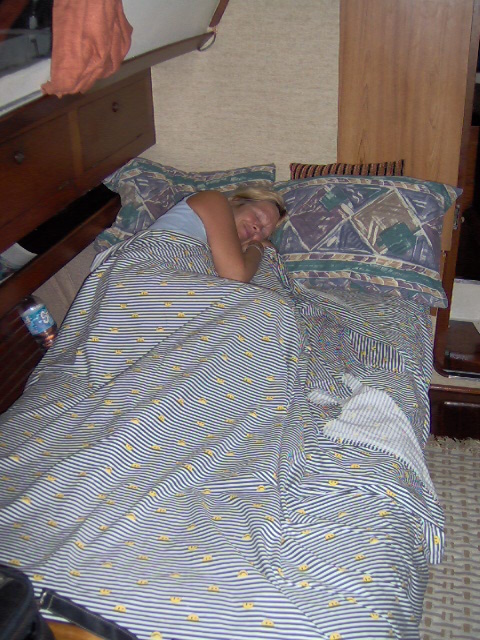 Di sssnnnooozzzzzing in the cabin bunk.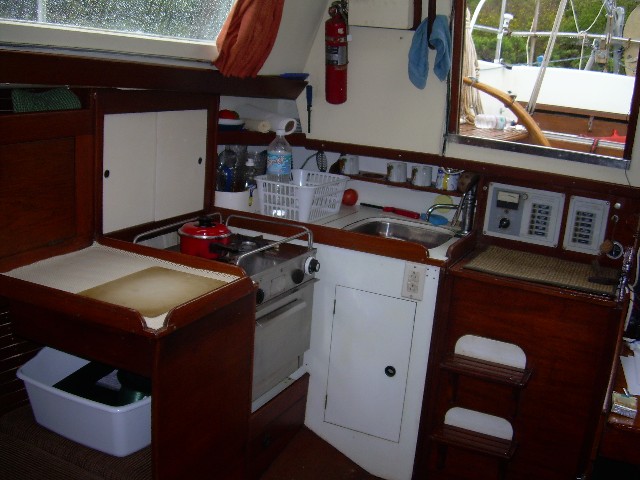 Finally Di has a real kitchen.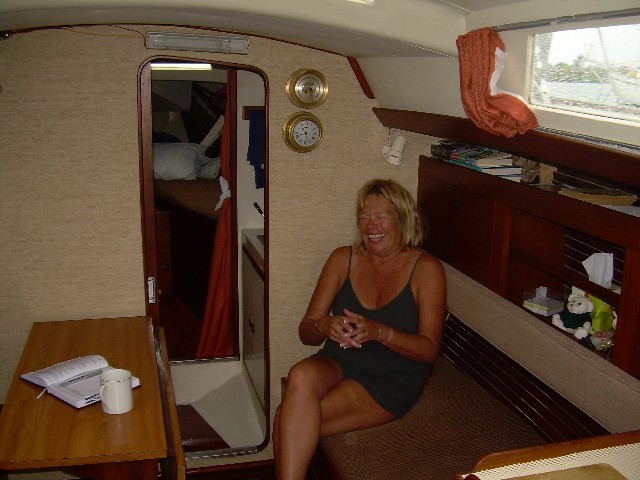 And a real living room.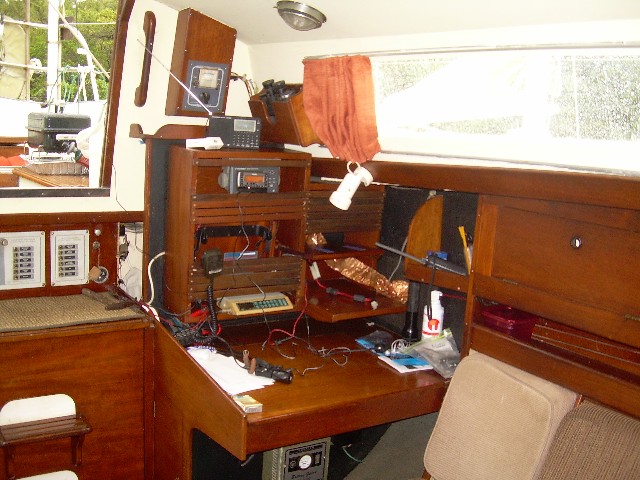 The electronics aboard need to be upgraded, but this nav station is a beautiful place to do it.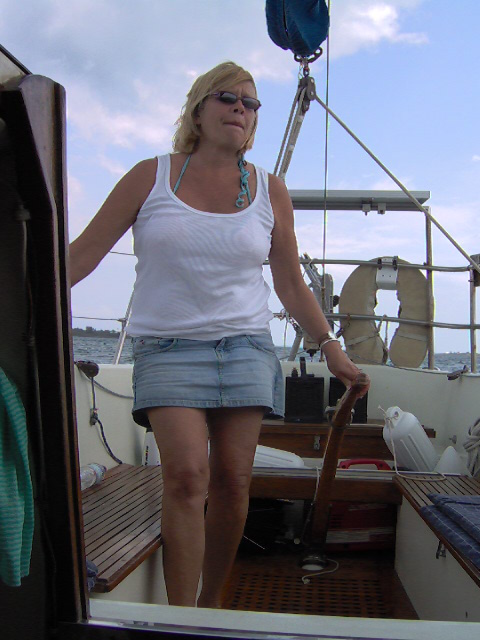 Di at the tiller on our first voyage to neighboring Guana Cay.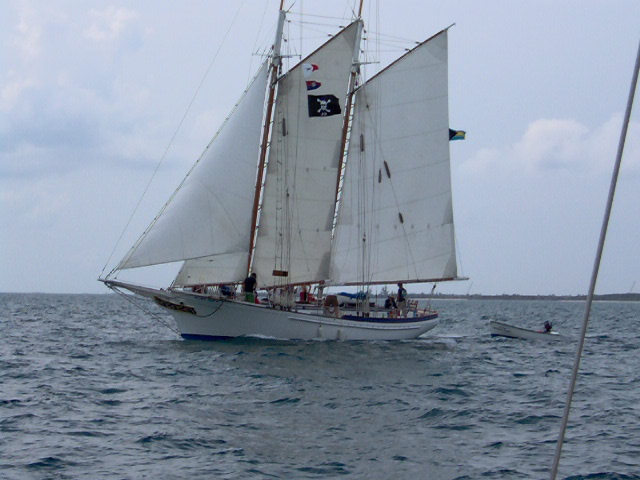 Reef Chief, a wooden schooner being used as a training boat, crosses our beam.