This is the R&R, a 23' Compact fiberglass sloop. Diane & I stayed on this boat before we bought Deja Vu. It's a lot like staying in a campground. There is a chemical toilet for emergencies, but bathroom facilities are in the marina, 200 yards away where showers & laundry tokens are $5 apiece. Around $30/day gets a slip in the marina which includes bathrooms, showers, power & water hookups. Diane has made the R&R quite cozy & we have set up workable facilities like kitchen sink, BBQ & stove, 12 volt electrical system with generator, VHF, wireless computer connection, dinghy & complete array of snorkeling gear.
Scroll down for a few photos.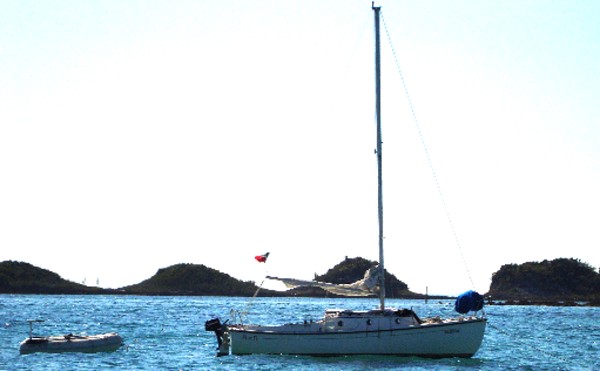 R&R at anchor off Sugarloaf Cays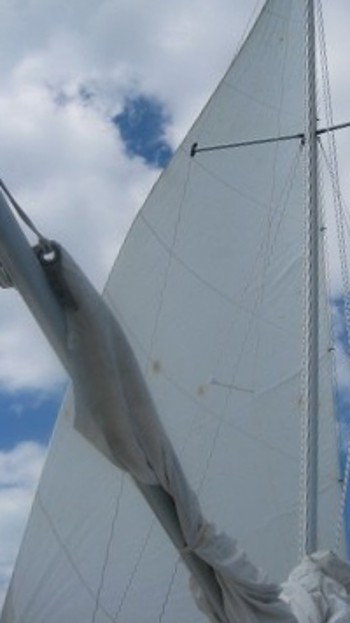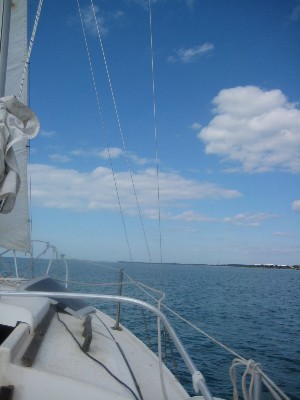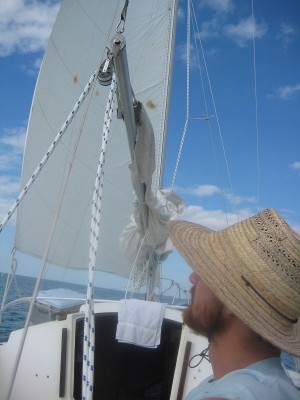 R&R sailing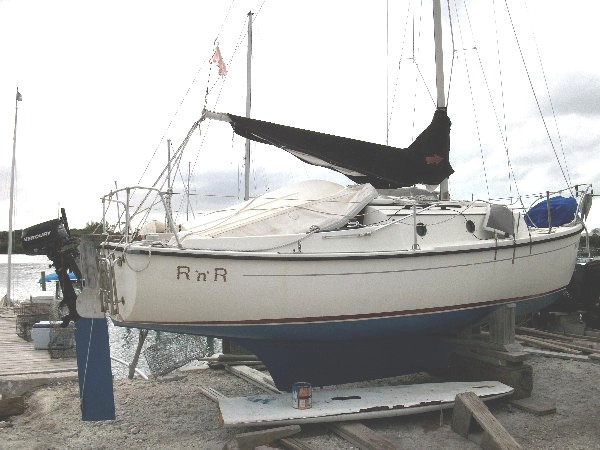 R&R on dry dock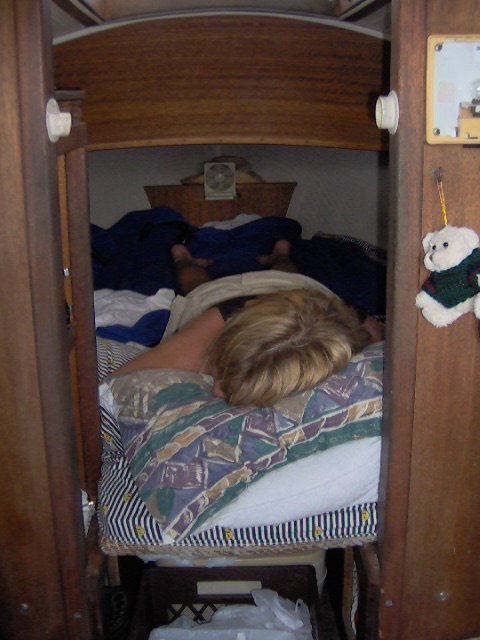 Di asleep in forecastle berth.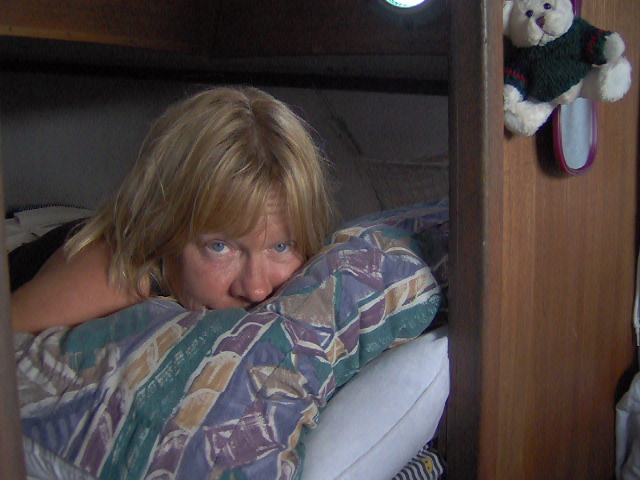 Diane awake in forecastle berth.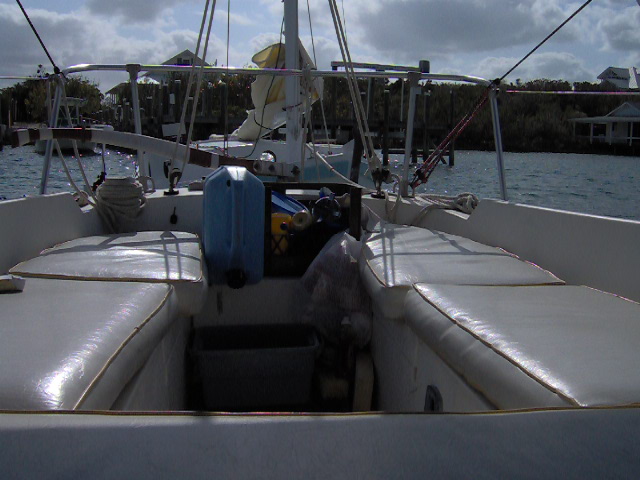 Our kitchen.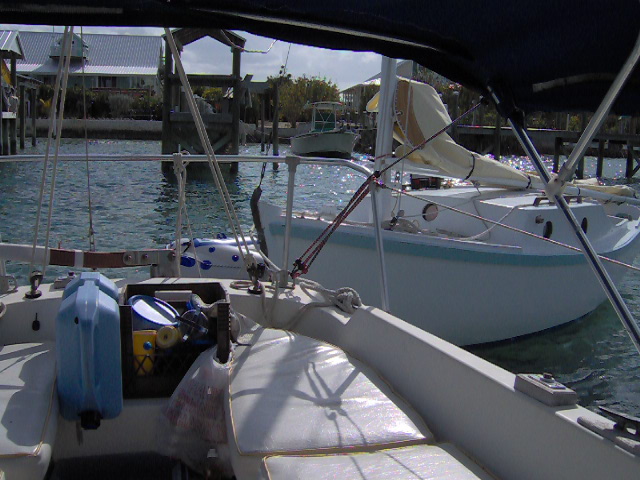 View aft with dinghy & Lady Di at mooring.